TuitionFit + Quatromoney = Paying the Right Price for Your College Degree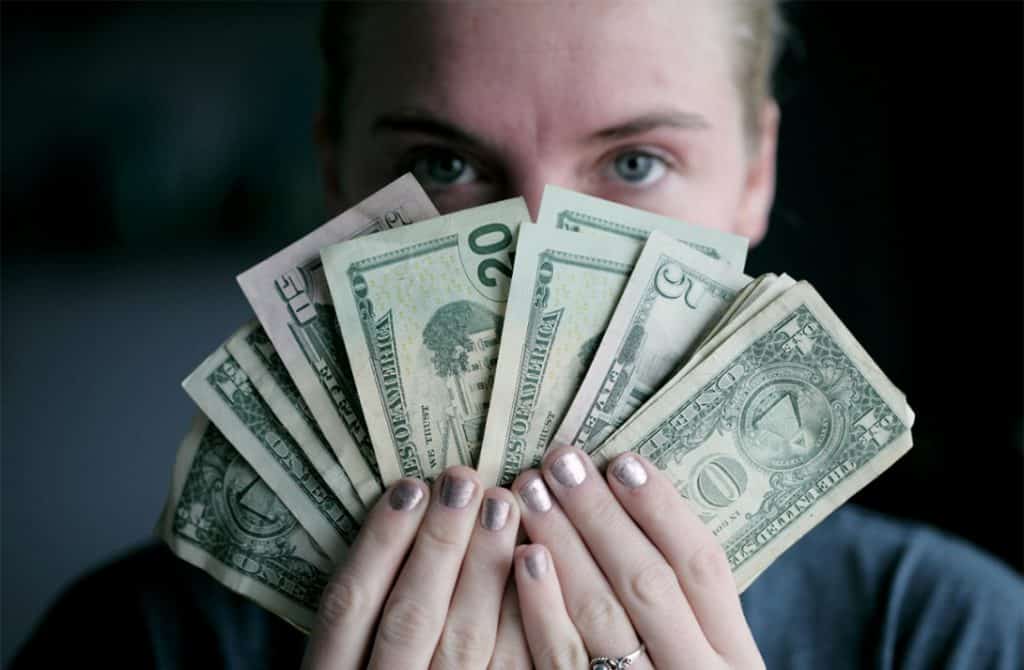 Personalize Your Paying for College Plan for All Four Years
College is one of biggest investments of your life, so why are you just considering one-fourth of it's costs?  Can you imagine if your real estate agent only outlined 25% of the cost of house and asked you to make a decision about whether or not you could afford it?  Better yet, imagine a car dealer only outlined a quarter of the cost of that new Dodge Durango you were eyeing? Sounds crazy doesn't it. Then, why are colleges only focusing potential applicants on one year of college costs?
True college pricing transparency means assessing the 4 years of college costs as well as any financing costs, if needed.  
Most families consider large investments in terms of monthly affordability.  There is only so much income that comes per month from paystubs. For some, they can add interest income, pensions, child support, average bonuses, rental property income, and other sources into their monthly available cash.  Then, they assess how much they can afford once they take into account all their expenses like housing, food, transportation, health, child care, personal expenses (laundry, clothing, etc.), and debt payments.  Then, anything leftover is available for additional payments or savings.
Understanding 4 Years of College Costs
It would be great to think that the price of tuition, fees, room and board, books, and personal expenses will remain constant for all four-years.  In reality, these college costs have risen at a rate 3% over the last decade according to the College Board.  For public 4-year college, the 2019-20 average price is $19,460.  Using the College Board's 3% rate of increase, a family will be paying $1,804 more for their kid's senior year in college.  In fact, all 4-years of public college costs is estimated to cost $81,413. 
So let's look at this for private nonprofit 4-year colleges.  The 2019-20 average price is $48,380. By senior year, tuition, fees, and room and board will be $4,486 more than their freshman year.  All 4-years of private college will cost you $202,404. 
Don't Forget Financing Costs
Like most loans, the federal education loans charge fees and interest.  Yes, the feds one-size-fits-all approach to these education loans are still low-cost.  But, for those with excellent credit, private student loan options most often have the lowest financing costs.  So let's break some of these financing charges down:
Federal Direct

Student Loan

Private Student Loan
Federal Parent

PLUS Loan

Private Parent Loan
Borrower

Student

Student & Co-Signer (often parent)

Parent

Parent

Loan Fee

1.059%

Typically None

4.236%

Typically None

Interest Rate

4.53% Fixed

Variable or Fixed

Estimated to be as low as 2.84% to 11.98% *

7.08%

Variable or Fixed

Estimated to be as low as 2.72% to 12.01%

Standard Repayment
10 years
Borrower selects between 5 – 15 years
10 years
Borrower selects between 5 – 15 years
* Estimated rates include auto-pay discounts according to College Ave Student Loans as of January 21, 2020
Federal Parent PLUS Loans, Private Student Loans, and Private Parent Loans typically allow you to borrow up to the cost of attendance minus any other form of financial aid.  However, the Federal Direct Student Loan Program has annual loan limits ranging from $5,500 to $7,500 for undergraduate students.  
Every loan type has its pros and cons.  Beyond financing costs, families should review repayment plans, loan forgiveness options, deferment and forbearance options, prepayment penalties, and more when considering which plan to choose.   
How to Quickly Assess Monthly College Purchase
Quatromoney's mission is all about college pricing financing transparency. That is why we created a free platform to ensure families can affordably manage paying for college both during college and after graduation on a monthly basis.  We help families see all costs and personalize the entire 4-year picture in a matter of minutes. And, with just a little information about how much can your family afford to pay out of pocket from income and savings, we crunch the numbers for all your top picks and show you financing options and costs upfront.  With Quatromoney, families can choose a monthly payment that will fit both parents' and student's budget in-school and after graduation payment.
How Quatromoney Works
Step 1: Tell us the start year and their top college picks. We'll show you costs for all four years.
Step 2: Give us a little info on your credit strength, savings, and ability to pay cash during college.
Step 3: We crunch some math and calculate all of your college financing options, customized to your family's profile, and then display them side-by-side.
Step 4: You make the best choices on college affordability, potentially saving thousands, and we help you take the next steps!
Breaking down college costs and financing options doesn't have to be challenging.  Quatromoney helps families with facts and figures on costs and financing up front, to quickly personalize your paying for college plan. Give it a spin today for free.
By Colleen Krumwiede, Co-Founder & CRO of Quatromoney
Colleen MacDonald Krumwiede is a financial aid expert with over a decade of financial aid experience like Stanford GSB, and another decade at educational finance and technology companies servicing higher education.  She guides go-to-market strategy and product development at Quatromoney to transform the way families afford college.
Know of someone who should read this? Share, like, and follow us!